Taylor Phinney - Badlands 2022 ACRE Field Test
December 19, 2022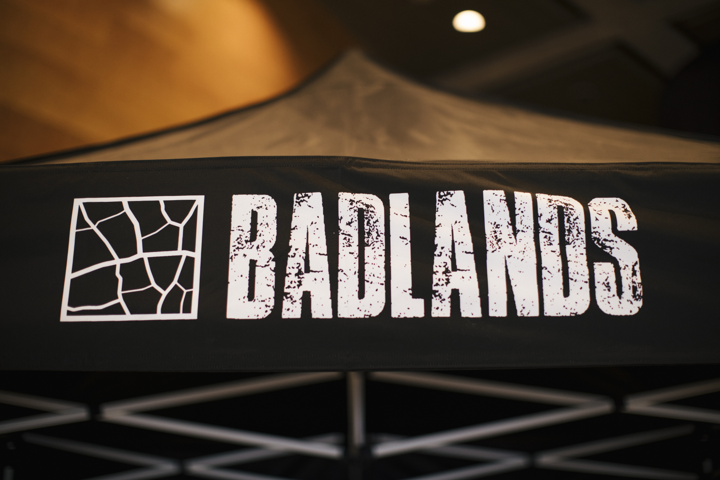 The wildest bikepacking off-road challenge in Europe is 800km + 16,000m across the only official desert in Europe, the coast of Cabo de Gata and Pico Valeta at 3,396m.
Badlands is a bike-packing event with over 300 participants, with a maximum time cut of six and a half days. The best riders do the course in around 44 hours with as little as 20 minutes of stoppage time.
"My initial approach was to bike pack the route and take a maximum of six days, however as soon as I showed up in Granada, I quickly recognized that the vibe of this event was more "racey" than I anticipated"
As a seasoned pro racer, and in contrast to his days in the Pro Peleton, Phinney chose to pack a bit heavier and prioritize comfort with a more relaxed bike packer's approach to the race. Taylor chose to keep himself covered with a host of garments from Mission Workshop, including the MW Acre Series Vest, MW Altosphere Jacket, MW Tech Tee, and the Mission Pro Bib Shorts.
"I was the most packed person there, without a doubt... and I felt good about it."
Taylor is no stranger to trying something new that is outside his comfort zone, and Badlands was no exception. The five-day experience was undoubtedly an amazing one, full of ups, downs, and plenty of tinned fish.
That third day I struggled mentally and felt frustrated due to the lack of sleep and quickly realized that I would have to get a good night of sleep that night to keep the vibe alive. Sustainable happiness became my intention for the "race" and that relied wholly on a good, peaceful sleep in nature. My initial plan of bikepacking the route was quickly modified as I felt very comfortable riding all day and put in two very big first days, putting away 450 km... so by day three I was already chipping away at the "final" 300km and by day 4 I had "only" 120km to go.
"Well actually, I shaved off a good part of my big toe and toe nail and it was bleeding pretty badly, but luckily I finally got to use my first aid kit."
I felt I could stay in the finishing village for a long time but got offered a ride down the mountain and back to Granada and with my battered toe I thought perhaps that was my ticket. Before I knew it I was in a taxi blasting down the mountain and I felt overwhelmingly sad that the ride was over, and that I had extracted myself from the Badlands bubble so fast. Another lesson learned.
Explore the ACRE Series | Image Assets
Mission Workshop Affiliate Partners: Avantlink / Skimlinks / Viglink